Welcome to St. Monica's Anglican Church!
Alleluia, Christ is Risen!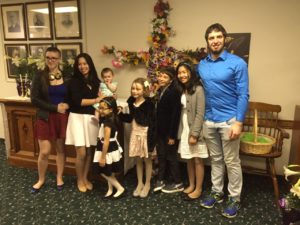 Join us every week at 10:30 am for our Sunday service on the lower level of St. John's Norway, 470 Woodbine Avenue, Toronto
Sunday, May 14th, 2017 Our Eucharist Service will be at 470 Woodbine Ave at 10:30 am
Rev. Philip Stonhouse will be preaching
Click here to view the service for this coming Sunday.
Contact the Rev. Nola Crewe at stmonance@hotmail.com. For more ways to get in touch visit our Contact Us page.